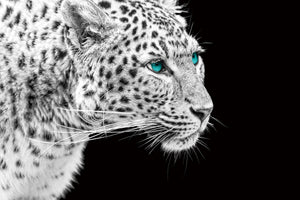 This national geographic style photograph of a cheetah, with its powerful eyes and demeanor is a perfect statement piece for your home or office. Harness the strength and vigor of this mighty animal with this large 24" x 36" glass wall art.
Frameless, contemporary wall art
Tempered glass is strong and durable
Hooks included for easy hanging
Vivid colors make this the perfect standout piece in a home or office
Makes a great gift!