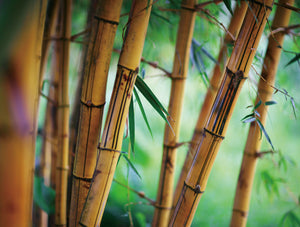 Bamboo has a long and versatile history in the Asian culture. For the Chinese it is a symbol of uprightness endowed with integrity and optimism, in India it is the symbol of friendship. Bamboo embodies hard work, straightforwardness, unity, and adaptability. This beautiful print on glass will inspire you in the oasis of the serene bamboo forest. The perfect accent for any room in need of a calming nature. Printed on tempered glass making it the perfect piece for residential or commercial spaces.
Frameless, contemporary wall art
Tempered glass is strong and durable
Pre-mounted metal hook makes for easy hanging
Vivid colors
Makes a great gift!