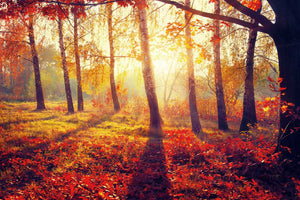 Lose yourself in a forest of trees, realize the beauty of life and find the simplicity of a sun filled afternoon. Printed on tempered glass and has a large surface area of 24" x 36". This inspiring wall art will be the focal point of any home or office.
Frameless, contemporary wall art
Tempered glass is strong and durable
Hooks included for hanging
Vivid colors
Makes a great gift!