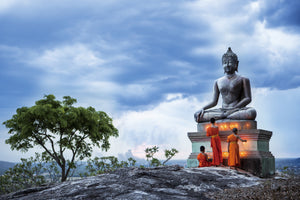 Find your Nirvana in this calming art piece. Featuring a Buddha statue and 3 young monks against a blue sky at the Phrabuddhachay Temple in Thailand.
Frameless, contemporary wall art
Tempered glass is strong and durable
Hooks included for easy hanging
Beautiful vivid colors
Makes a great gift for a friend or loved one!